Under the patronage of Sheikh Rashid bin Hamdan bin Rashid Al Maktoum, Supreme President of Hamdan bin Rashid Al Maktoum Foundation for Distinguished Academic Performance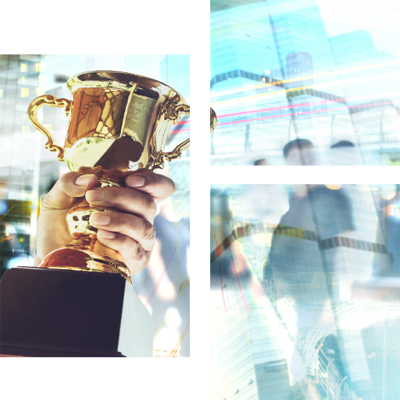 About the Award
The Excellence and Creative Engineering Award seeks to motivate engineers and encourage them to innovate, invent and develop their work. It also highlights the best innovative engineering practices and attempts to benefit from them and activate their role in light of the development of engineering projects in various engineering fields (civil, architectural, electromechanical, and others).

The UAE contributes to the progress and prosperity of the engineering field. And that is by adopting and implementing the winning projects and innovative, pioneering, and innovative ideas in the engineering fields.

The award is launched in its first phase within the United Arab Emirates and plans to expand its scope to include the participation of different countries of the world.
The Award aims to achieve a number of objectives as follows:
Individual Categories

+

-

Outstanding Engineer Award

+

-

First Place Winner: Dr. Fouad Abou Chacra, Senior Specialist- Special Projects and Innovation, Dubai Electricity and Water Authority
Second Place Winner: Dr. Marwan Mohamed AbuEbeid, Digital Construction Lead, Turner Construction International
Third Place Winner : Eng, Ahmed Mahfoudh Baobaid, Director of Infrastructure Technical Support, Abu Dhabi City Municipality

Future Engineer Award

+

-

First Place Winner : Eng, Abdalla Mahmoud Mohamed Mahmoud Salim, Manager of Design Department, Sharjah Housing Program
Second Place Winner: Eng, Mariam Abdalla Salim Alketbi, Electrical Engineer, Dubai Aviation Engineering Projects
Third Place Winner : Eng, Khalifa Abdulla Darweesh Alsiry Alqmezi, Head of Projects Implementation Section, Abu Dhabi City Municipality

Outstanding Student Award

+

-

First Place Winner : Fatima Abdullah Saroor Bin Ofai, Higher Colleges of Technology
Second Place Winner: Shaikha Sultan Saif Salem Almajed Almatrooshi, Higher Colleges of Technology
Third Place Winner : Hamda Eissa Mohamed Almansoori , Higher Colleges of Technology
2022 Sponsors and Partners